#ImAnEngineerAnd was created for you get to know the engineers behind OnScale, the global leader in CAE and Cloud HPC! We have a very interesting team of creative individuals, with hidden talents ranging from DJing to fatherhood. Over the next few months you can expect to read about a variety of our engineers from around the world, all working as one team and sharing insights into their work and personal lives. Get a deeper understanding into why people are joining OnScale, and learn what the coolest things are about working for us!
Kevin Chan, our senior application engineer (based in our Glasgow office), was next on our list to interview for this series. We discuss all things new at OnScale and all things fun in Kevin's life, including good food, DJing and traveling!
For our first question this is a fun one! Do you have any weird food combinations that you enjoy?
"Yeah, I thought about this long and hard and didn't really think of anything that I would classify as "weird" because our combinations are very subjective. But I'd say - if you want to eat something then do it - and it shouldn't matter at what time of day you eat it either! So if you fancy a steak in the morning, then you should be able to have a steak in the morning. I was in Sri Lanka last year and I happily ate curry for breakfast, so nothing is off limits."
Love that answer! Could you share with us the last photo you took on your phone?
"That was actually the image of our new office. So yeah, that's very much underway. We are moving in on June 10th so I was just showing the rest of the team what state the new office was in, which is pretty much close to complete which is pretty exciting!"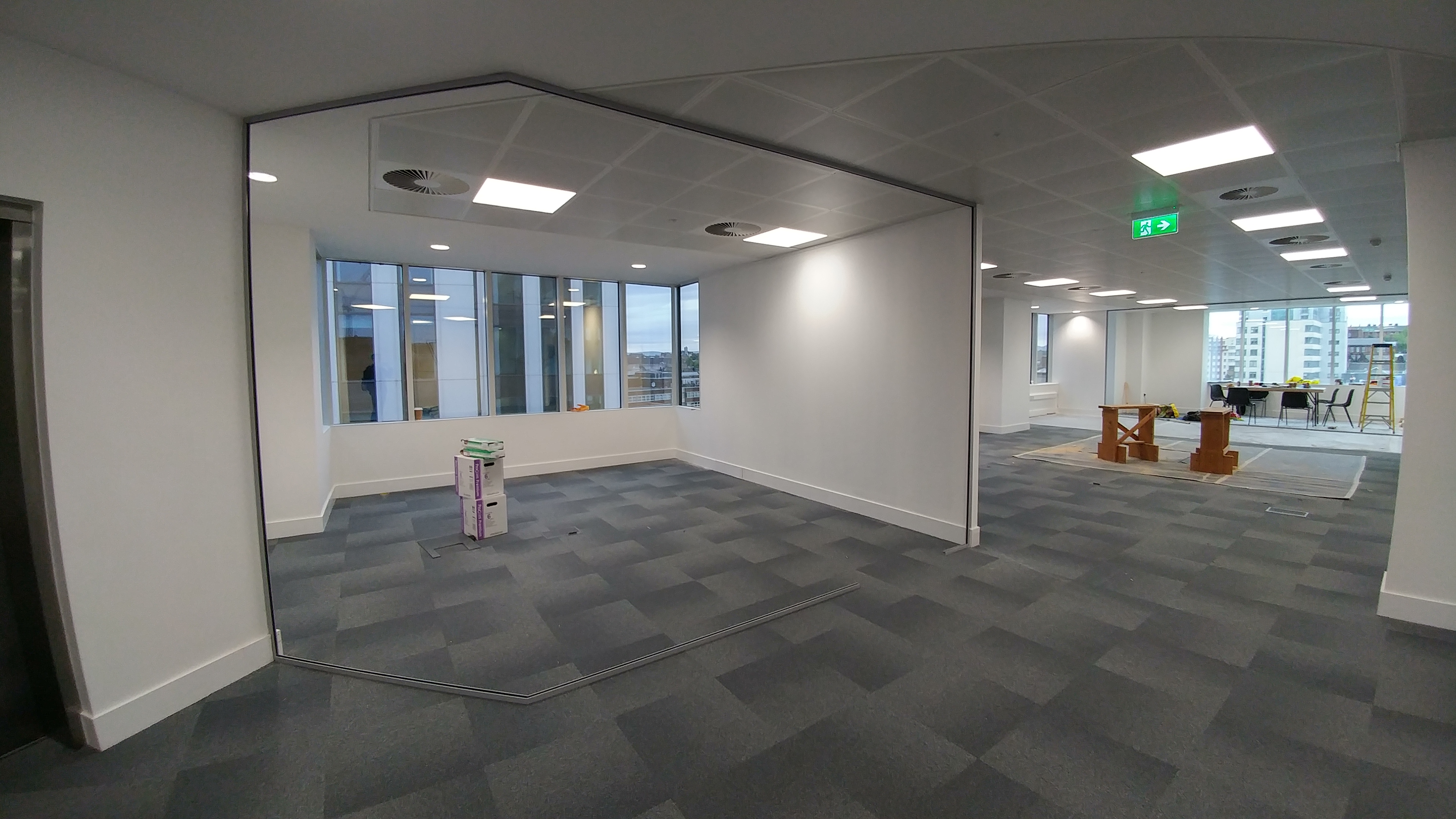 OnScale office in Glasgow,UK

Can you fill in the blank? #ImAnEngineerAnd ______.
"I'm an Engineer and a DJ! I like music. I've played guitar since the age of 10, then a couple of years back I got into electronic music and started doing a bit of DJing as well. It's definitely something I want to do more of but as life goes on, once you get older your hobbies take a bit of a hit. I definitely need to spend more time on it because I do enjoy it and it is a good stress relief.
So what's the most adventurous thing you've done?
"I would say prior to starting at OnScale, I took a month off and traveled across Japan. Again, I love the food and culture over there, so I just wanted to check it out. I went to Tokyo, all the way up the mountains and then right across through to Hiroshima."
Did you do that with a group of friends?
"Nope, on my own. So yeah, was just keen to see if I could do it and it turned out great!"
That sounds really fun! Would you say that's the last time you pushed yourself outside your comfort zone?
"No, actually my most recent webinar is probably a wee bit outside of my comfort zone. But having run through with my colleagues, they seemed very happy with what I presented. So yeah, it wasn't too bad!"
So similarly to a few of our engineers here in Glasgow, you went to Strathclyde University. Did you come to OnScale straight after finishing your studies?
"During my third year studies, I did a summer internship where I worked with our VP of Engineering, Gerry Harvey. I developed some basic modelling guides on how to use the former software and he was very impressed with what I did and ever since we've kept in contact. So then after I graduated, I did a years consultancy with Gerry and Robbie [OnScale's VP of Development] so I could develop my knowledge of the software a bit further. Then after that, I went onto a sonar transducer company where I developed my background in Piezo-Composite Technology and then came back to OnScale after that."
What's your favourite part about working at OnScale?
"It's a great team to work with and you're never stuck in the same job, there's a lot of variations which keep you interested! Keeps you working hard!"
So aside from the people, what's the coolest thing about working at OnScale?
"Would be a combination of the people and the solver itself, as well as the problems that we can actually simulate. We've been doing a lot of "world's first" recently and being the first company to do a full die FBAR simulation or running 10 billion degrees of freedom models is pretty cool. The fact that we can just ask for our computer hardware out of nowhere just using a simple laptop, I think that's very, very impressive!"
Now, for our last question Kevin, I'd love to know what is the best piece of advice you've ever gotten or given?
"Be happy with what you're doing! As soon as it stops being fun then it takes a lot of the meaning out of it and is no longer worth doing. It's advice that I got from people I've worked with in the past and I try to live by that message."